Will my electric bill go up?
As freezing temperatures rock the Texas power grid, electricity prices are surging. Will your bill go up? We have answers.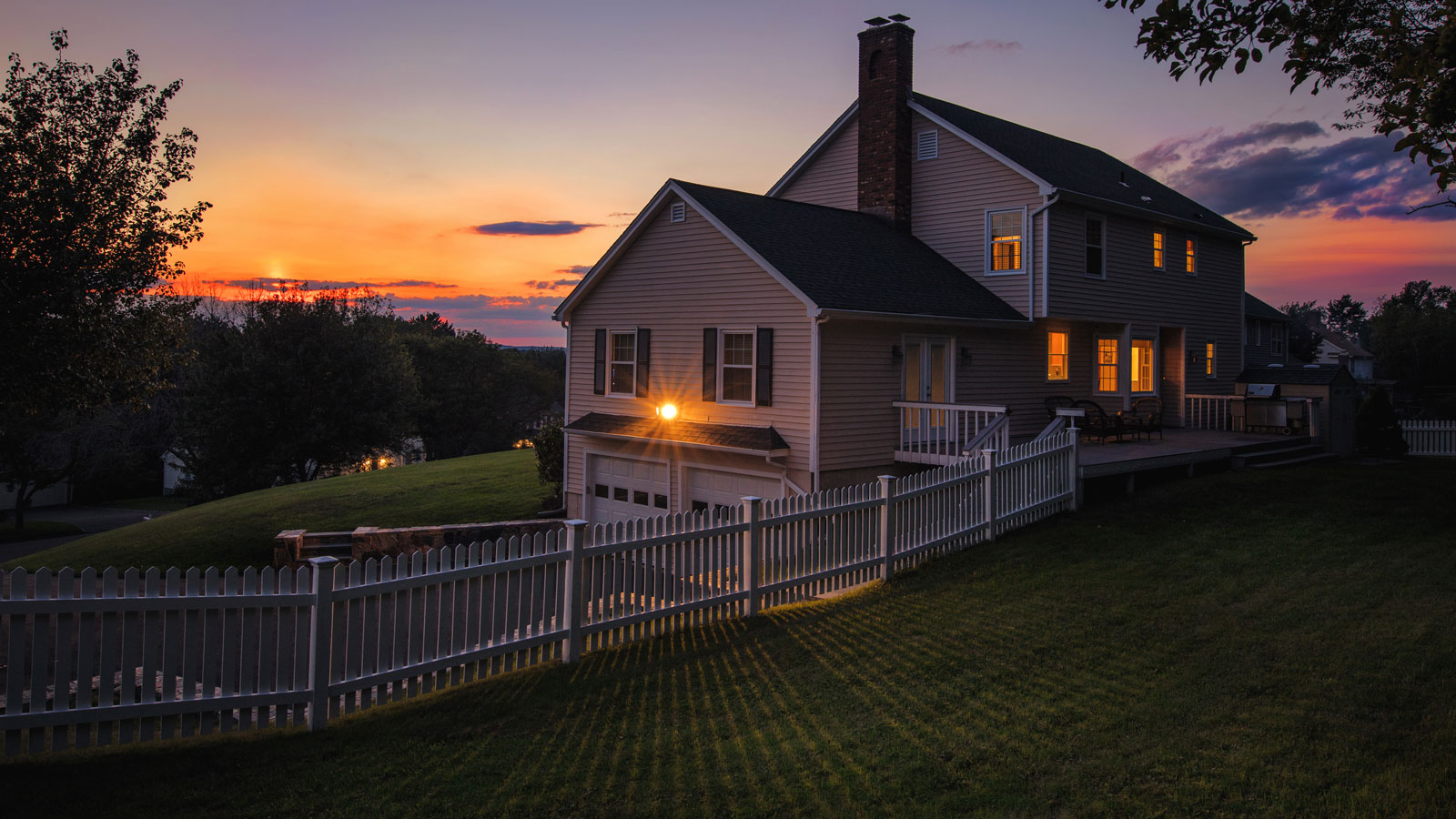 Texans are still reeling from the freezing temperatures of the past week. Our energy system failed, leaving us without power in the cold. Millions of us spent days without heat, and are still dealing with water shortages, contaminated water, and flooding from bursting pipes. But unfortunately, there is another hidden threat: electricity prices. When Texas' power generation failed, the price of wholesale electricity shot up more than 10,000 percent across the state, leaving consumers to wonder if this catastrophe will impact their energy bills too. 
We've summed up the information at the top, and provided the longer explanation below. Please let us know if there is anything we have missed, or if you have seen anything out of the ordinary on your bill by contacting [email protected].
WHAT TO DO RIGHT NOW:
STEP 1: Determine if your plan is fixed-rate or variable/wholesale
You could be paying a surprise energy bill if you have a variable/wholesale plan. Check your Electricity Facts Label, or EFL, which was provided when you signed the agreement with your electric provider. It should be in your email, or on your online account. Look for a segment of the document labeled "Type of Product." 
If you are on a variable/wholesale plan, contact your provider to find out who much you will be paying, and figure out if leaving that plan is a good idea for you. See the section below for advice on leaving the plan. 
STEP 2: Check for unusual charges EVEN if you are on a fixed-rate plan
We are getting worrying reports that some people are receiving unusual charges from their providers. Keep in mind that higher bills could be because of your heater working double time to keep up with the freezing temperatures over the last week, but there may be more going on.
If you see unusual charges such as increased taxes/fees or if your price per unit of electricity consumed has increased, please report it to us at: [email protected] and contact your energy provider to get details.
THE DETAILS:
Am I paying exorbitant prices for electricity right now?
Probably not.
Most contracts offered by Texas electric utilities are fixed-rate, meaning the utility cannot hike your bill during the duration of the contract. These plans cover most customers serviced by municipal utilities on this list, and many customers in Austin, San Antonio, Dallas, and Houston, but NOT everyone. There are some customers in these places who are not on a fixed-rate plan. This is not many Texans, but could be devastating. Check today to see what plan you are on.
The plan types differ so greatly because fixed-rate plans shield you from the spikes in wholesale electricity prices. When you choose a fixed-rate plan, you sign a contract with a retail electric provider like Pulse or Cirro, who buys electricity in the wholesale electricity market and then delivers it to consumers like you. They provide security by setting a fixed rate for the price at which you will purchase electricity each month. This contract prevents your provider from suddenly hiking your electricity rates, even if the company is paying more for power at the time.
In contrast, wholesale/variable plans allow consumers to purchase power at wholesale market prices (instead of fixed retail prices) which means these plans can pass every cent of these wholesale price spikes along to their customers, resulting in nastily large energy bills. While these variable-rate plans are less common in Texas, they certainly still exist. If you're concerned that you may have opted-in to a wholesale rate plan, keep reading to learn more. 
It is worth noting, however, that even if you have a fixed-rate plan you may still be in for rate hikes later down the road. If your provider needs to balance their checkbooks, they may attempt to raise rates when you renew your contract. Always remember that shopping for electricity is like shopping for anything else; before you buy, you should always check to see if other retailers will offer you a better price or plan first.
How do I know if I'm on a fixed-rate plan or a wholesale plan?
You can find out in a document called an Electricity Facts Label, or EFL.
When you sign up for an electricity plan, you're sent a document that contains all the details about it. In Texas, this document is known as an Electricity Facts Label, or EFL. This document will clearly outline whether your plan is fixed or variable rate in a segment of the document labeled  "Type of Product."
Your EFL can likely be found in your email inbox from when you first signed the agreement, or on your online account with your electricity provider. If your landlord chose your electric provider, the provider's name and plan details may be listed in your lease agreement or other rental documents. If you cannot locate that information, you should contact your landlord to request additional details. 
I think I'm on a wholesale/variable plan. Can I leave now to prevent paying astronomical rates?  Should I leave?
It depends.
If you leave your plan now, you will still have to pay for the past few days, but you may be able to avoid high rates in the next few weeks. Before you leave though, you need make sure of a few things:
First, make sure you are correct that you are on a variable plan and that the variable your plan depends on is the immediate wholesale price of electricity. Double check your findings with a trusted friend, family member, or colleague because if you decide to leave, there are some serious implications. You can also check your bill and call your electric provider to confirm your findings. 
You could also call your provider to tell them to switch you to a fixed price plan. Before you agree, it would be helpful to shop around and compare their offer to their providers.
Second, if you decide to cancel, find another provider first. Many companies are currently refusing new customers because of high electricity costs, which means that finding a new provider could be hard or even impossible. ChooseEnergy.com currently has a list of providers that have paused enrollment into their plans. If you leave your provider before you find a new one, you could end up without power at all. 
How to: Shopping for an Electric Provider in Texas
Third, there may be other options. If you cannot afford to pay your current provider, you can contact them to discuss a bill repayment plan. It's important to know, too, that Texas providers cannot legally disconnect your electric service for failure to pay during a weather emergency. 
How to: Discussing a Bill Repayment Plan 
If you are at risk of losing electricity for any reason, you can contact a community support network in your area. While this is, of course, a last resort, these community resources can help you find you somewhere to stay with heat and water. 
Resources: Find Warming Shelters, Food Banks, and Other Assistance Near You 
What comes next? Will consumers have to pay for these price spikes down the road?
Somebody will pay for this eventually, but the exact details of what that will look like aren't clear yet.
It is comforting to be on a fixed-rate energy plan right now, with the cost of energy surging, but eventually the price will need to come out of the system somewhere. Where that place is depends on a lot.
Texas energy providers come in all shapes and sizes, which means they will look to resolve their financial issues in different ways. Some private energy companies are facing bankruptcy right now, and may go under, shielding consumers from rate hikes. 
Other set-ups, like municipal utility systems and co-ops are more complicated. If these providers are struggling to pay the bills, they may raise consumer rates, taxes, and surcharges over time, or they might be able to use emergency disaster funding provided by the state government to help communities through. But it's also possible that none of this will be the case. If these providers were fortunate enough to generate more power than their users consumed over the week, they may come out of this disaster with more money than they started with: a lot more. If you're part of an electric cooperative, for example, that money may be returned to you as shareholder profit. 
What happens if my provider goes bankrupt? 
Your electricity will still work, and your service will be automatically transferred to another provider. 
If your retail electric provider goes bankrupt and fails to pay their bills on time, the state grid manager, ERCOT, will simply move your account to another retailer and give you a pre-assigned plan with that company. You should receive a letter notifying you that this happened. As soon as you get that notification, you should actively make a shopping decision; research and call alternative retailers to see if they can offer you a better price or plan than what's been pre-assigned to you. 
Please let us know if you need help.
No matter how all of this turns out, we'll advocate to protect our community every step of the way; whether that's by preventing corporations from pushing costs onto communities and taxpayers, or by helping people ensure that profits are distributed in a fair and equitable manner.
Whether you're looking for a new electricity provider or learning more about one that you've been with for decades, you should always remember that the choice of who you buy electricity from and what type of electricity you buy is entirely up to you. Shopping for electricity is like shopping for anything else; you should always check with competitors before you make a purchase. 
Topics
Authors
Anna Farrell-Sherman
Find Out More
Electronics, waste, and repair in Alaska
Electronics, waste, and repair in Alaska
Presenting your non-traditional present
Presenting your non-traditional present
Buy less gift guide: Homemade food and locally grown produce
Buy less gift guide: Homemade food and locally grown produce