How fast did renewable energy grow in 2022?
Solar, wind and other renewable energy sources provided nearly three-quarters of new electrical generating capacity in 2022, exceeding the expectations of regulators.
Renewable energy adoption continues to exceed expectations, growing faster than regulators predicted.
Renewable energy sources like wind and solar provided nearly three-quarters of new utility-scale generating capacity in the U.S. last year, according to new data released by the the Federal Energy Regulatory Commission (FERC).
By the end of 2022, renewables provided more than 27% of the total available installed generating capacity in the U.S. up from 24% at the end of 2020 and less than 18% in December 2015.  The growth in solar and wind generating capacity virtually doubled FERC's forecast.
"When we power our lives with renewable energy, everyone benefits," said Johanna Neumann, senior director of the Campaign for 100% Renewable Energy at Environment America Research & Policy Center. "Let's pick up the pace."
For more on how clean energy technologies are growing in your state, check out the Renewables on the Rise dashboard below.
Renewables On The Rise Dashboard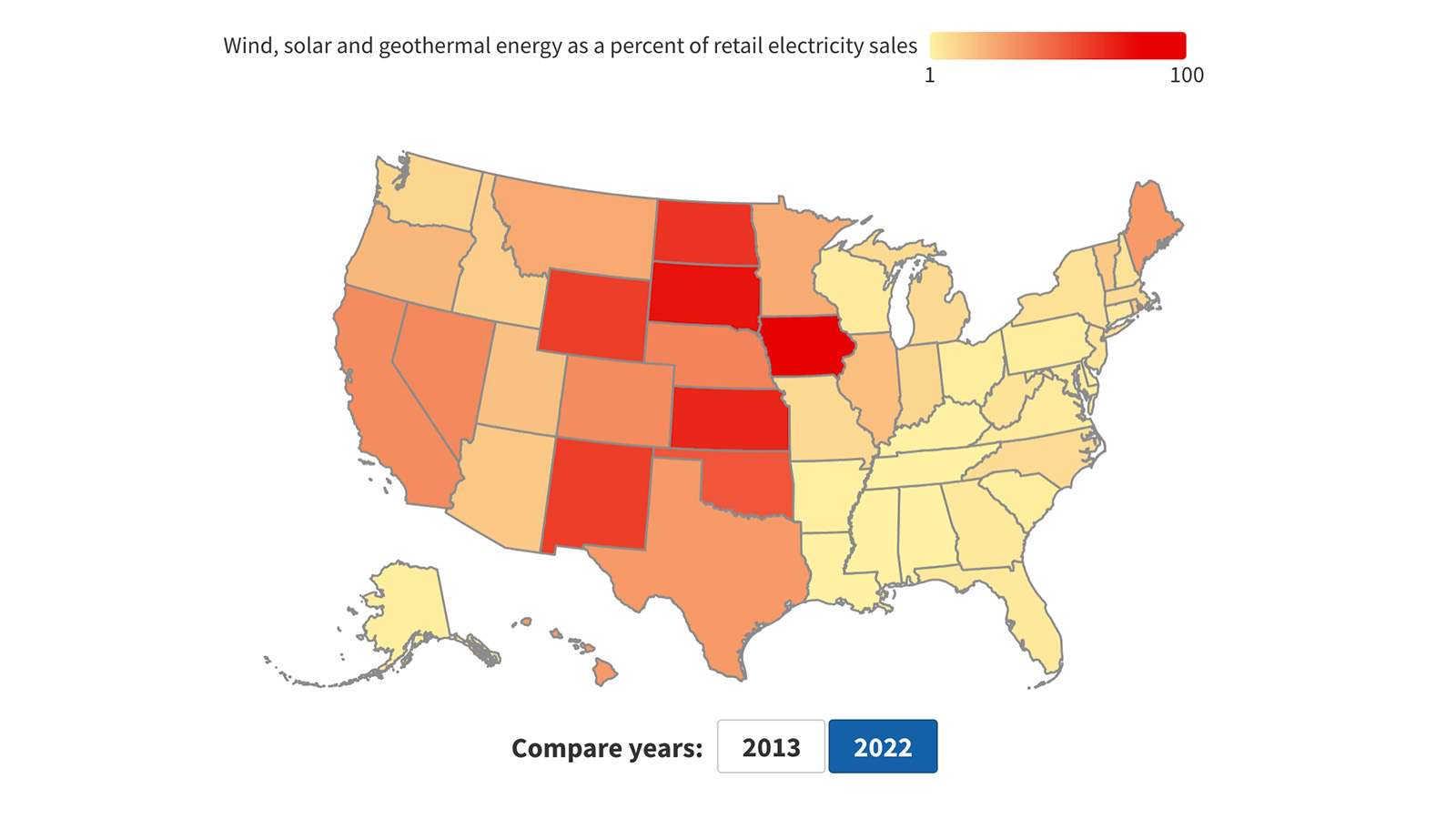 Renewables On The Rise Dashboard
See the Campaign
100% Renewable
Topics
Updates