Five reasons why the Oregon legislature should pass Right to Repair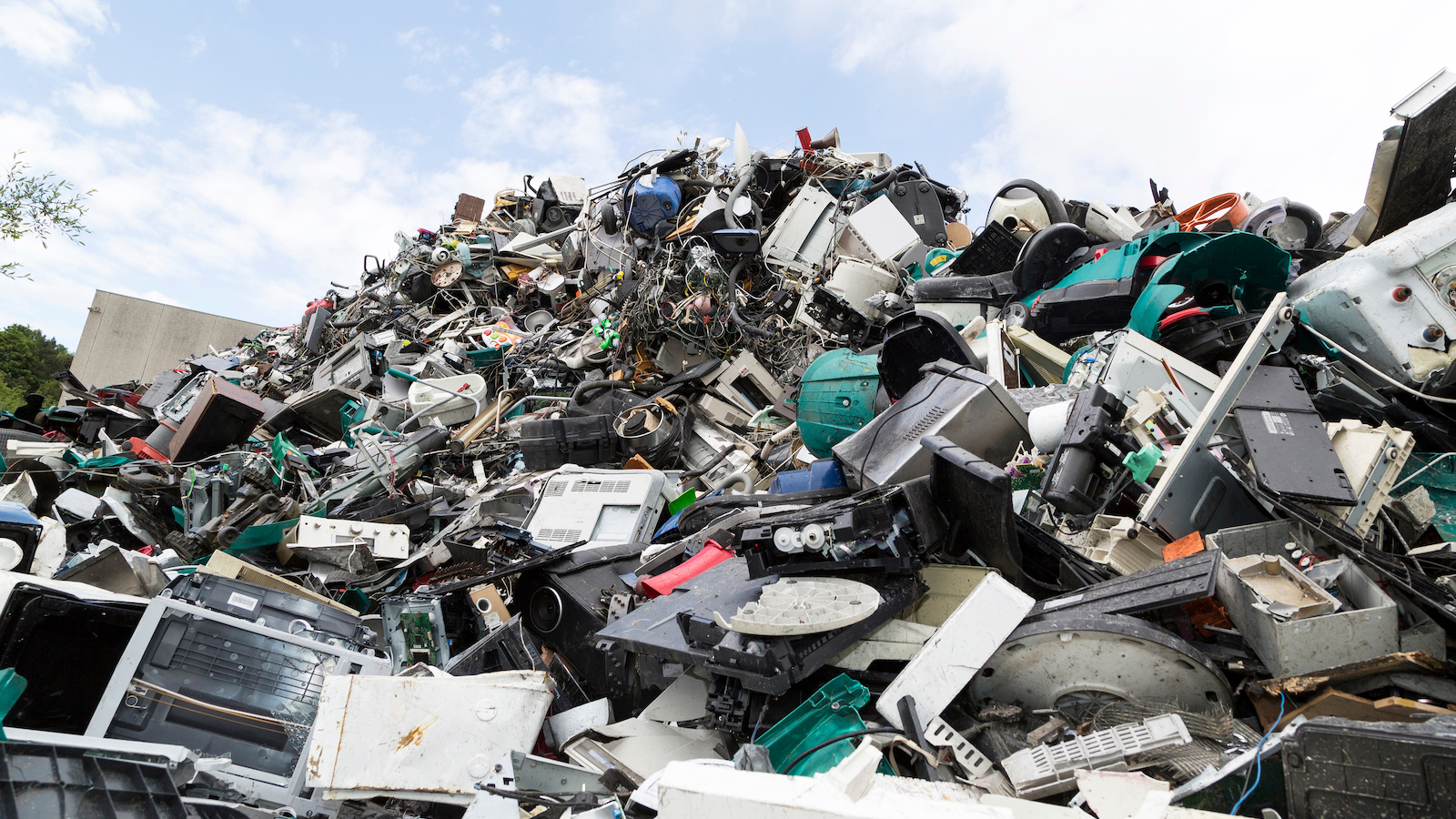 We rely on our cellphones and computers to work, learn, stay connected and more. When our device breaks, we need to be able to fix it for a reasonable price. 
Unfortunately, manufacturer restrictions on access to parts, tools, and information make it more difficult for consumers and independent repair shops to fix these devices. As a result, we end up paying more and waiting longer for repairs, or just tossing otherwise-fixable devices in favor of newer models.
OSPIRG and Environment Oregon are calling on the Oregon legislature to pass right to repair for personal electronics in the 2024 legislative session. The right to repair would make it easier for Oregonians to fix our own personal electronic devices and some household appliances by expanding access to the manufacturers' parts, tools, and diagnostic information needed to make repairs. 
Here are five reasons the Oregon legislature should pass right to repair for personal electronics and household appliances:
1. Right to Repair saves consumers money
The average American household owns 24 electronic devices and spends roughly $1,480 each year on new ones. PIRG has found that families could save 22% of that each year if they extended the lifespan of their devices by half through repair. That's an average of $330 per household per year. 
2. Right to Repair is good for the planet
We can't simply replace our devices every time they get damaged. Oregonians are throwing away an average of 4,800 cell phones every day. E-waste, the fastest growing form of waste, often contains dangerous chemicals like lead and mercury. What's more, researchers have found that 85% of a smartphone's environmental impact comes from the raw materials used to manufacture it.
Throwing out broken devices and manufacturing new ones are both damaging our planet. Right to Repair would help keep our devices in use for longer, which would bring enormous environmental benefits. 
3. Right to Repair helps to bridge the digital divide
Repair monopolies do not affect everyone equally. While repair may be relatively accessible in urban areas, the limited number of manufacturer-authorized repair providers leaves rural or suburban consumers with few options. For Oregonians outside of urban centers, then, a broken device likely means a long trip to the nearest authorized repair shop, or even longer shipping times.
Especially in today's age of remote work and online classes, being unable to fix a device in a timely and/or affordable manner can be a major setback in school or the workplace. 
4. Right to Repair supports small businesses
People can't always afford to wait for a manufacturer halfway across the state or the country to fix their devices. As a result, repair shops have popped up, giving consumers convenient options for repair, offering technical training and education, and creating stable, local jobs for engineers. Many repair shops are small, independently-run businesses that cannot survive when manufacturers prevent them from performing repairs. Right to Repair would protect these small, local businesses.
Over 70 small businesses from across Oregon have signed on in support of Right to Repair. 
5. Right to Repair is popular
Right to Repair is gaining momentum nationwide. A bill guaranteeing the Right to Repair personal electronics passed the New York legislature  last year with near-unanimous majorities in both chambers. At the federal level, the FTC published a report in May of 2021 debunking popular arguments against Right to Repair, while President Biden issued an executive order in July 2021 calling on the FTC to pursue Right to Repair regulations.
Additionally, according to a survey conducted by Consumer Reports in 2021, "84% of Americans say they agree with a policy that would require manufacturers to make repair information and parts available either to independent repair professionals or to product owners." 
Oregon legislators have a great opportunity to pass a policy that saves consumers money, protects the planet, helps to bridge the digital divide, and supports small businesses.
For all these reasons, the Oregon legislature should pass right to repair for personal electronics in the 2024 legislative session.
Topics
Authors
State Director, Environment Oregon
As director of Environment Oregon, Celeste develops and runs campaigns to win real results for Oregon's environment. She has worked on issues ranging from preventing plastic pollution, stopping global warming, defending clean water, and protecting our beautiful places. Celeste's organizing has helped to reduce kids' exposure to lead in drinking water at childcare facilities in Oregon, encourage transportation electrification, ban single-use plastic grocery bags, defend our bedrock environmental laws and more. She is also the author of the children's book, Myrtle the Turtle, empowering kids to prevent plastic pollution. Celeste lives in Portland, Ore., with her husband and two daughters, where they frequently enjoy the bounty of Oregon's natural beauty.
Charlie directs OSPIRG's campaigns to rein in the cost of health care, get big money out of politics and stand up for consumers. In a previous advocacy role with Environment Oregon, Charlie was part of successful efforts to increase Oregon's clean energy commitments and get the state off coal. Charlie's work has earned coverage in the Oregonian and other local and regional news outlets around Oregon. Charlie lives in Portland, Ore., where he enjoys bike rides along the Springwater Corridor and the city's local music and food scenes.