More Nature: May update
A progress report on Environment America's conservation campaigns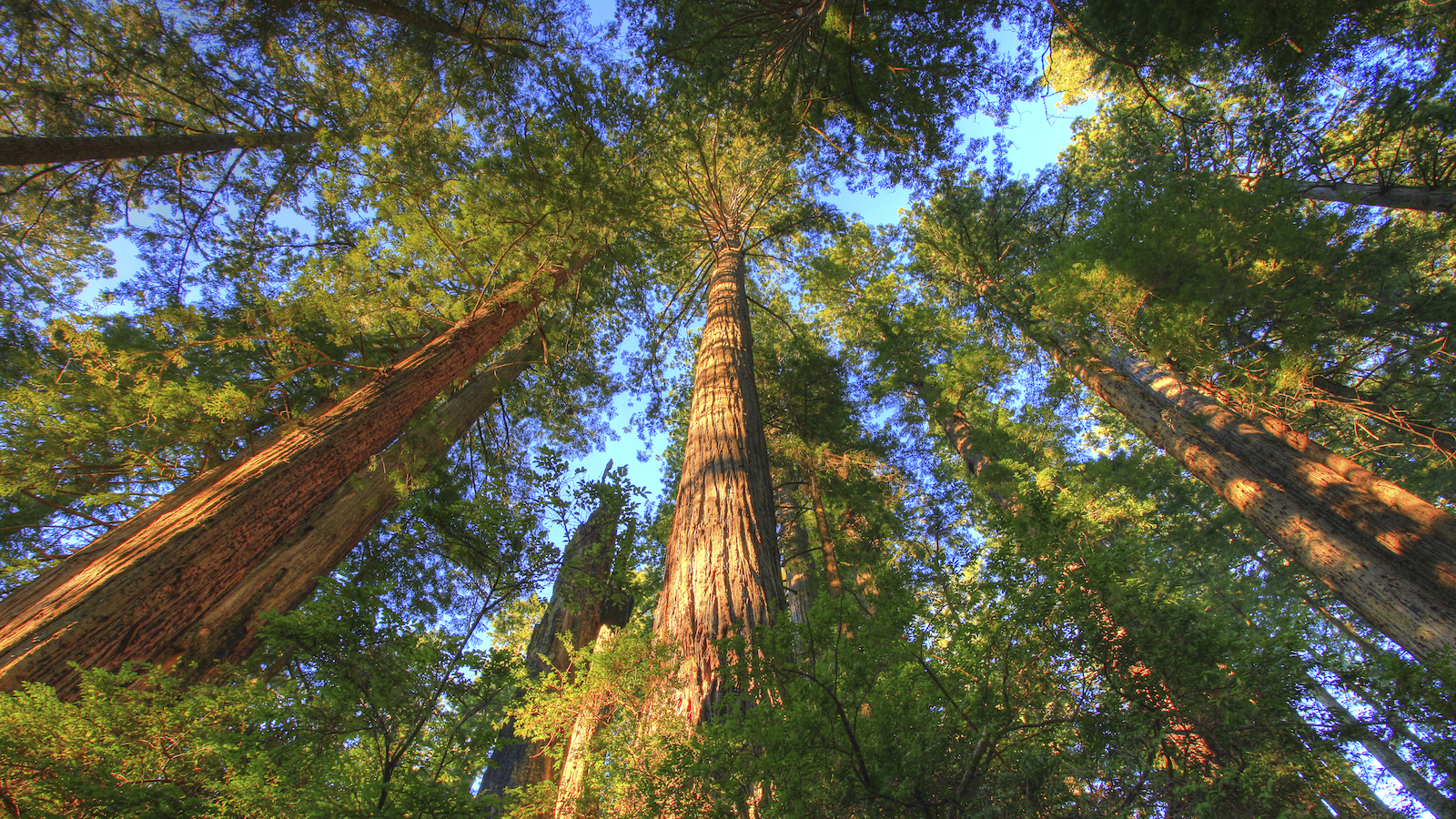 Forest Service takes key step toward protecting mature, old-growth trees
On April 20, the U.S. Forest Service announced a pathway for protecting mature and old-growth trees and forests as part of a strategy to improve the climate resilience of federally managed forests. The agency is pursuing a rulemaking process, which will involve a public comment period to gather input on new policies the agency can adopt.
Additionally, the Forest Service and Bureau of Land Management released an inventory of mature and old-growth forests, the first of its kind, as required by an executive order issued by President Biden on Earth Day 2022. Mature and old-growth forests are essential for watershed health, provide critical wildlife habitat, are generally more resilient to wildfire and are an important natural climate solution, absorbing and storing tons of carbon.
"This is potentially big news for big trees. Using this inventory and other new tools, the Forest Service will be able to develop more strategic policies to protect these priceless forests from logging and other threats," said Ellen Montgomery, public lands campaign director with Environment America.
"We're excited that the Forest Service is taking the next step by planning for a rule. We encourage the public to participate in the upcoming comment period to let the Biden administration know how important our mature and old-growth trees and forests are."
ExxonMobil announces it has no plans to drill in the Arctic
In response to a shareholder resolution filed by Green Century Capital Management asking the oil company to "[assess] the benefits and drawbacks of committing to not engage in oil and gas exploration and production in the Arctic Monitoring and Assessment Program (AMAP) area, particularly in the Arctic Refuge," ExxonMobil informed its shareholders that the company has no plans for new oil and gas exploration or development in the refuge.
This is good news for wildlife since the coastal plain of the Arctic Refuge is the calving ground of the Porcupine caribou herd, an important habitat for migratory birds and sacred to the Gwich'in people.
Since 2021, all oil companies with leases in the Arctic Refuge have canceled their leases. Chevron and Hilcorp even paid $10 million to exit their leases. We urge Congress to end the Coastal Plain Oil and Gas Leasing Program and we urge the Biden administration to permanently protect this special place.
U.S. Senate introduces bipartisan Recovering America's Wildlife Act
On March 31, Environment America applauded U.S. Sens. Martin Heinrich (D-N.M.) and Thom Tillis (R-N.C.) on the reintroduction of the bipartisan Recovering America's Wildlife Act.
This legislation, which would greenlight the most significant investment in wildlife conservation in a generation, dedicates $1.4 billion annually toward proactive conservation efforts for at-risk species. If it becomes law, the Recovering America's Wildlife Act will:
Provide state and territorial wildlife agencies with up to $1.4 billion annually so they can implement their federally approved Wildlife Action Plans,
Invest up to $98 million annually in wildlife conservation efforts led by Tribal Nations,
Support state, tribal, private and national efforts to recover species of concern, including species currently listed as threatened and endangered.
"From the monarch butterfly and the rusty patched bumblebee to the Florida panther, grizzly and bison, the wild creatures we love are struggling," said Susan Holmes, Save America's Wildlife campaign director with Environment America.
"[The Act] provides a game-changing vision for funding species conservation. This investment will help ensure that our children and grandchildren will experience America's beautiful and abundant wildlife. We urge Congress to pass this important bill."
President Biden announces new monuments, policies to protect more nature
On March 21, President Joe Biden designated both Avi Kwa Ame in Nevada and Castner Range in Texas as national monuments.
In addition, the Biden administration called for the creation of a new marine sanctuary in the Pacific Remote Islands, released the Ocean Climate Action Plan, provided new guidance on wildlife corridors and launched the Wildlife Crossing Pilot Program funded by the Bipartisan Infrastructure Law.
"America the Beautiful is full of wondrous places and protecting them is part of our identity as Americans," said Environment America President Wendy Wendlandt.
"President Biden is on track to leave a significant legacy on conservation with his plan to protect 30% of our lands and oceans by 2030. We're happy to celebrate Conservation Day with such a monumental proclamation."
Bipartisan effort to protect wildlife habitat introduced in Pennsylvania State House
In April, Pennsylvania state Reps. Mary Jo Daley and Jason Ortitay introduced a bipartisan resolution that would help to protect — and halt the division of — Pennsylvania's critical wildlife habitats.
House Resolution 87 (HR 87) directs the House Legislative Budget and Finance Committee to study and issue a report on the status, management and benefits of wildlife corridors. With 54 original co-sponsors, the resolution, supported by PennEnvironment, has considerable bipartisan support in the House.
"This is an important first step toward protecting Pennsylvania's diverse native wildlife species. From the monarch butterfly to elk and from black bear to our state bird, the ruffed grouse, HR 87 can make sure that incredible species can call Pennsylvania home, now and for future generations," said David Masur, executive director of PennEnvironment.
"PennEnvironment is pleased to see this first step toward protecting and improving Pennsylvania's wildlife habitat, and urge the Pennsylvania House of Representatives to move quickly to pass this important resolution."
Texas Legislature acts to protect Fairfield Lake State Park, create new state parks
On April 20, the Texas state House of Representatives gave preliminary approval to a bill designed to prevent Fairfield Lake State Park from being converted into a private development.
Meanwhile, the state Senate approved legislation and a constitutional amendment to create the Centennial Parks Conservation Fund to fund the acquisition of land for new state parks.
"What a great day for state parks in Texas and the people who love them," said Environment Texas Executive Director Luke Metzger. "We need more state parks for Texas' growing population."
"On the centennial of our state parks system, it's time to make a deeper investment in nature to make sure Texans present and future can experience the natural beauty of our state and ensure our beloved wildlife have abundant places to live and thrive."
Topics
Author
Senior Director, Conservation America Campaign, Environment America
Steve directs Environment America's efforts to protect our public lands and waters and the species that depend on them. He led our successful campaign to win full and permanent funding for our nation's best conservation and recreation program, the Land and Water Conservation Fund. He previously oversaw U.S. PIRG's public health campaigns. Steve lives in Sacramento, California, with his family, where he enjoys biking and exploring Northern California.