Solar neighborhoods act under consideration in Rhode Island
A Rhode Island lawmakers has introduced legislation to make solar panels standard on certain new residential and commercial construction and parking lots.
Today, a Rhode Island legislative committee is considering a bill that would require most new construction in the state to include solar panels as part of the initial construction.
"Every time a new building is built without solar panels, I see it as a missed opportunity," state representative Jennifer Boylan, who authored the bill told the Newport Buzz. "Homeowners, taxpayers and our environment would all benefit from doing things right the first time."
Building all new homes with enough solar capacity to meet their electricity needs can be part of how Rhode Island meets its goal of 100% renewable electricity by 2033. In a 2018 report, Environment America Research & Policy Center found that by putting solar panels on all new homes from 2020-2045, Rhode Island is projected to have 255 MW of additional solar energy PV on new homes by 2045, for a total of 320 MW of solar. By adding in some commercial properties and parking lots as is called for in Boyland's Solar Neighborhoods Act, Rhode Island can reap even more benefits. 
Environment Rhode Island submitted testimony in support of the Solar Neighborhoods Act, which is scheduled to be heard in the Rhode Island House Committee on Corporations today.
Solar Homes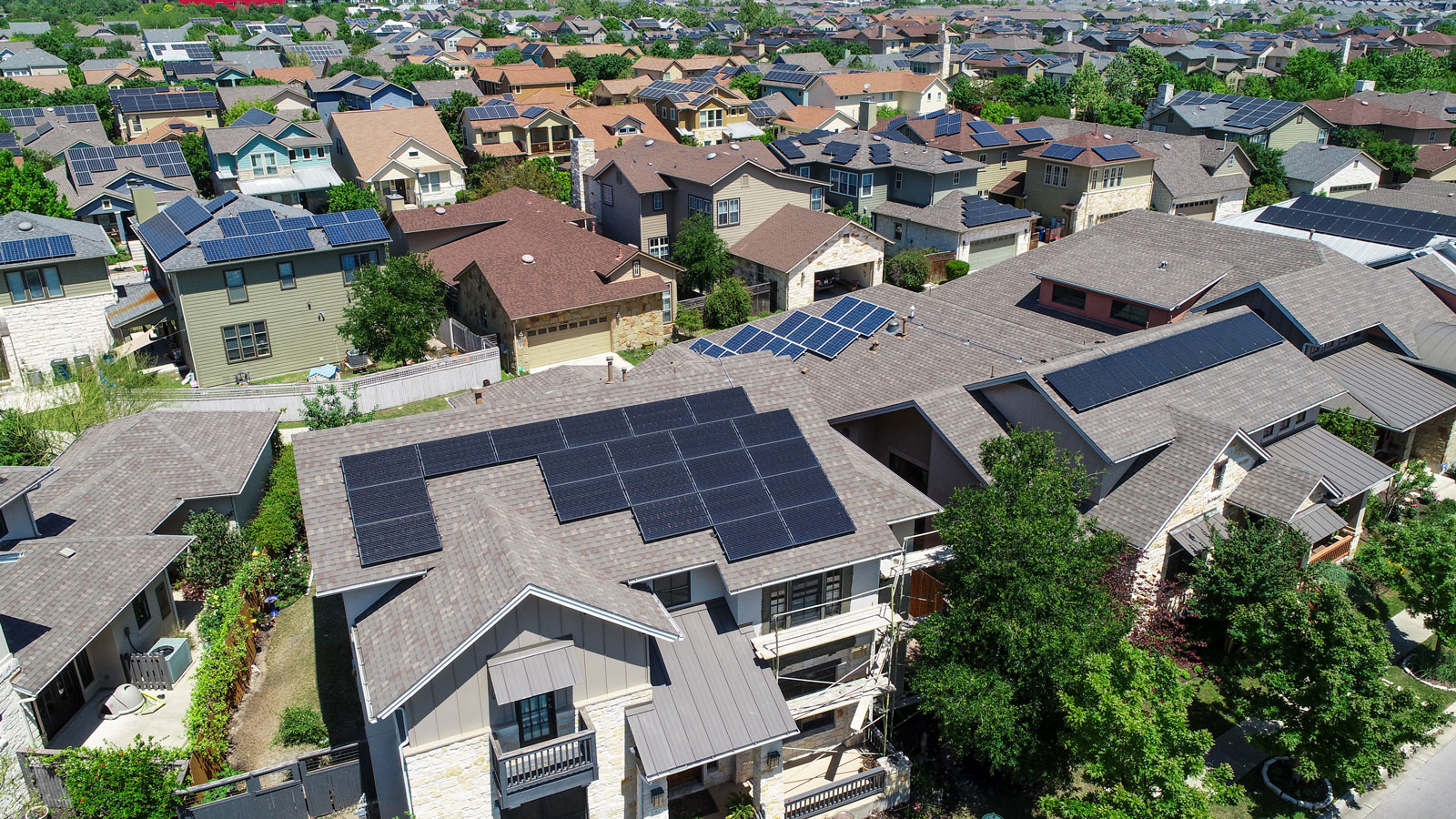 See the Campaign
Go Solar
Topics
Updates