When it comes to trees, President Biden makes Earth Day count
The longer a forest remains untouched by human development, the more that life can grow and thrive there. That's why we're so pleased with the U.S. Forest Service's latest action.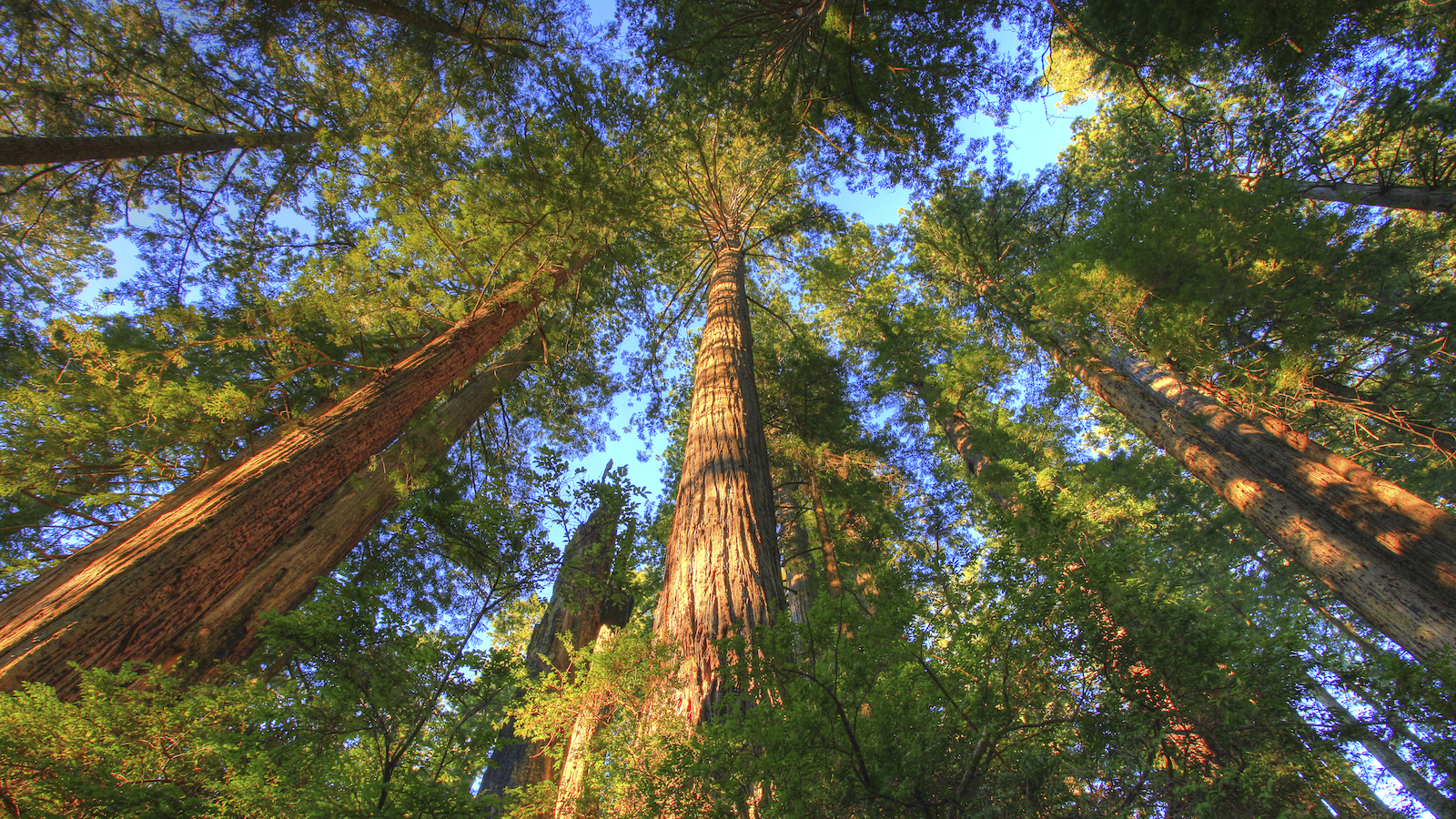 Just in time for Earth Day, the U.S. Forest Service has clarified what's at stake in our campaign to protect many of our most ecologically important trees from logging.
Unveiling the results of a first-ever inventory that President Biden ordered last Earth Day, the Forest Service and Bureau of Land Management have counted more than 100 million acres of mature and old-growth trees standing on federal lands — trees that play an outsized role in conserving wildlife, purifying our water and stabilizing our climate.
The longer a forest remains untouched by human development, the more that life can grow and thrive there. That's why forests with many trees more than 100 years old are critical for biodiversity. And for us humans, older, larger trees anchor ecosystems that filter water — including drinking water for millions of Americans. These trees also do the lion's share of forests' work absorbing carbon, making them an important natural climate solution.
With this inventory project now well underway, the Forest Service also announced it's beginning to craft a new rule that could stop the logging and removal of mature and old-growth trees and forests on federal lands.
To help convince the Biden administration to take these steps forward, Environment America drew upon decades of success channeling Americans' love of the outdoors and special wild places into concrete and lasting protections for forests nationwide.
Now we are gearing up to do what we've done before — work that helped deliver landmark protections for 60 million acres of roadless areas in national forests, work that helped restore these roadless protections to all 9.2 million acres of Alaska's Tongass National Forest, and more — in order to win protections for old-growth and mature trees on federal lands.
Thank you to President Biden and the Forest Service. Congratulations to our conservation community allies.
Happy Earth Day, and thank you for all you do for our planet.
Topics
Author
Senior Vice President and Political Director, The Public Interest Network; President, Environment America
​​As president of Environment America, Wendy is a leading voice for the environment in the United States. She has been quoted in major national, state and local news outlets for nearly 40 years on issues ranging from air pollution to green investing. She is also a senior vice president with The Public Interest Network. She is a founding board member of Green Corps, the field school for environmental organizers, and Green Century Funds, the nation's first family of fossil fuel free mutual funds. Wendy started with WashPIRG, where she led campaigns to create Washington state's model toxic waste cleanup program and to stop the nation's first high-level nuclear waste dump site. She is a 1983 graduate of Whitman College. She lives in Los Angeles with her husband and dog and hikes wherever and whenever she can.