Record amounts of renewables await interconnection
More than 2 terawatts of wind, solar and energy storage projects are awaiting grid connection at the end of 2022, according to new research unveiled by the Lawrence Berkeley National Laboratory.
Across the country, 2022 brought a surge in renewable energy project proposals. A new report from the Lawrence Berkley National Laboratory found that requests to connect to the U.S. transmission grid grew by 40% in 2022, including nearly 2,000 GW of solar and energy storage resources. The amount of solar, wind and storage in the queues today exceeds the amount needed to get to 90% of U.S. electricity from zero-carbon resources by 2035.
But as interest in renewables surges, utility companies and grid operators are failing to keep up. The average wait time from the point of grid request to commercial operation is three years.
"Connecting renewables to the grid more quickly is something American ingenuity ought to be able to solve," said Johanna Neumann, Senior Director of the Campaign for 100% Renewable Energy at Environment America Research & Policy Center. "The sooner we repower our lives with renewable energy, the sooner we'll have cleaner air and a more livable climate. All levels of government need to support a rapid transition to renewables by cutting unnecessary red tape around permitting and interconnection." 
To learn more about how clean energy is growing you your state, check out the interactive Renewables on the Rise dashboard below.
Renewables On The Rise Dashboard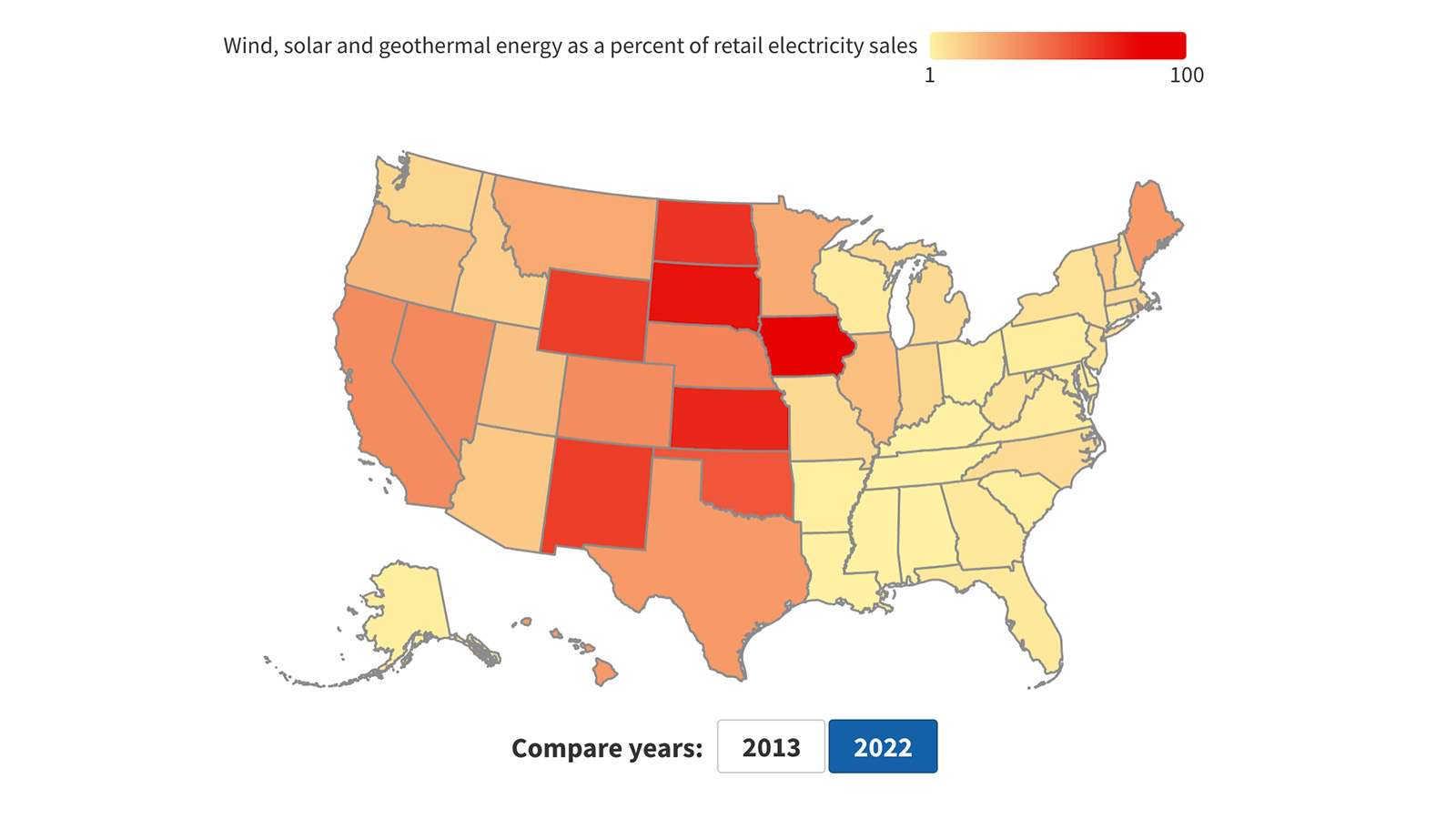 Renewables On The Rise Dashboard
See the Campaign
100% Renewable
Topics
Updates