Rooftop solar has become a "virtual power plant" in New England
Can rooftop solar replace polluting power plants? In New England, it already has.
Thanks to growth in solar power throughout the region, one of New England's dirtiest power plants will retire.
According to testimony given by ISO New England, the regional electric grid operator, the Mystic Generating Station in Everett, Massachusetts, which is capable of cranking out 1413 MW of power, is no longer needed to prevent blackouts across the region.
In 2018, federal regulators approved ISO New England's request to charge customers extra on their bills to keep the gas plant open in the name of reliability concerns. Thanks to growth in rooftop solar, the grid operator doesn't have those concerns anymore. They said New England has around 5,400 MW of solar online at the end of last year, most of it on rooftops.
"In New England, we're increasingly powering our lives with rooftop solar," said Johanna Neumann, Senior Director of the Campaign for 100% Renewable Energy at Environment America Research & Policy Center. "Rooftop solar is the best energy source for the moment we're in. The sooner we maximize rooftop solar, the better it'll be for the environment and our health."
To see how renewable energy technologies are growing in Maine, Vermont, New Hampshire, Massachusetts, Rhode Island and Connecticut, check out the Renewables on the Rise Dashboard.
Renewables On The Rise Dashboard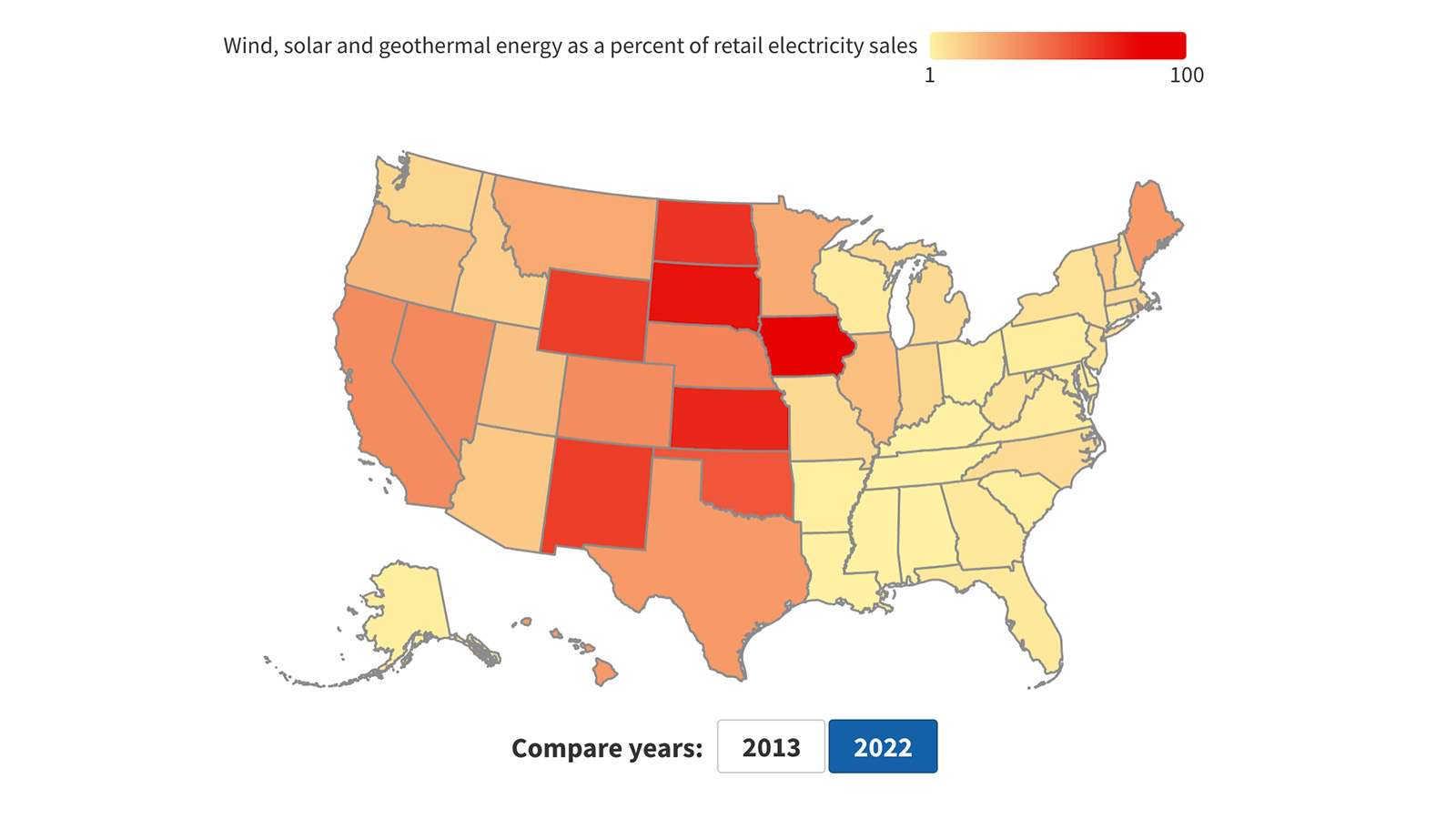 Renewables On The Rise Dashboard
See the Campaign
Go Solar
Topics
Updates