NC increases investment in EV batteries
Toyota invests $8 billion in NC electric battery production
On October 31, Toyota announced an investment of $8 billion for electric battery production in Liberty, North Carolina. This announcement is one of several strides made recently by automotive manufacturers to transition towards making more electric vehicles. Vehicle manufacturers have also invested in more EV infrastructure, as subsidies from the Inflation Reduction Act boost EV sales.
America's appetite for electric vehicles is growing. EV sales are on the rise, with more than 925,000 plug-in electric vehicles sold in 2022. Investing in battery production right here in North Carolina will accelerate the transition away from polluting combustion engine vehicles to electric vehicles that can run on renewable energy as they grow in popularity across the country.
Transitioning to electric vehicles not only helps to reduce pollution warming our planet but also lessens the emission of health-harming pollution into the air.
Environment North Carolina Advocate Emily Mason said, "After a summer where we experienced harmful air quality on too many days, I breathe easier knowing we are investing in a future with cleaner air and a healthier climate."
Renewables On The Rise Dashboard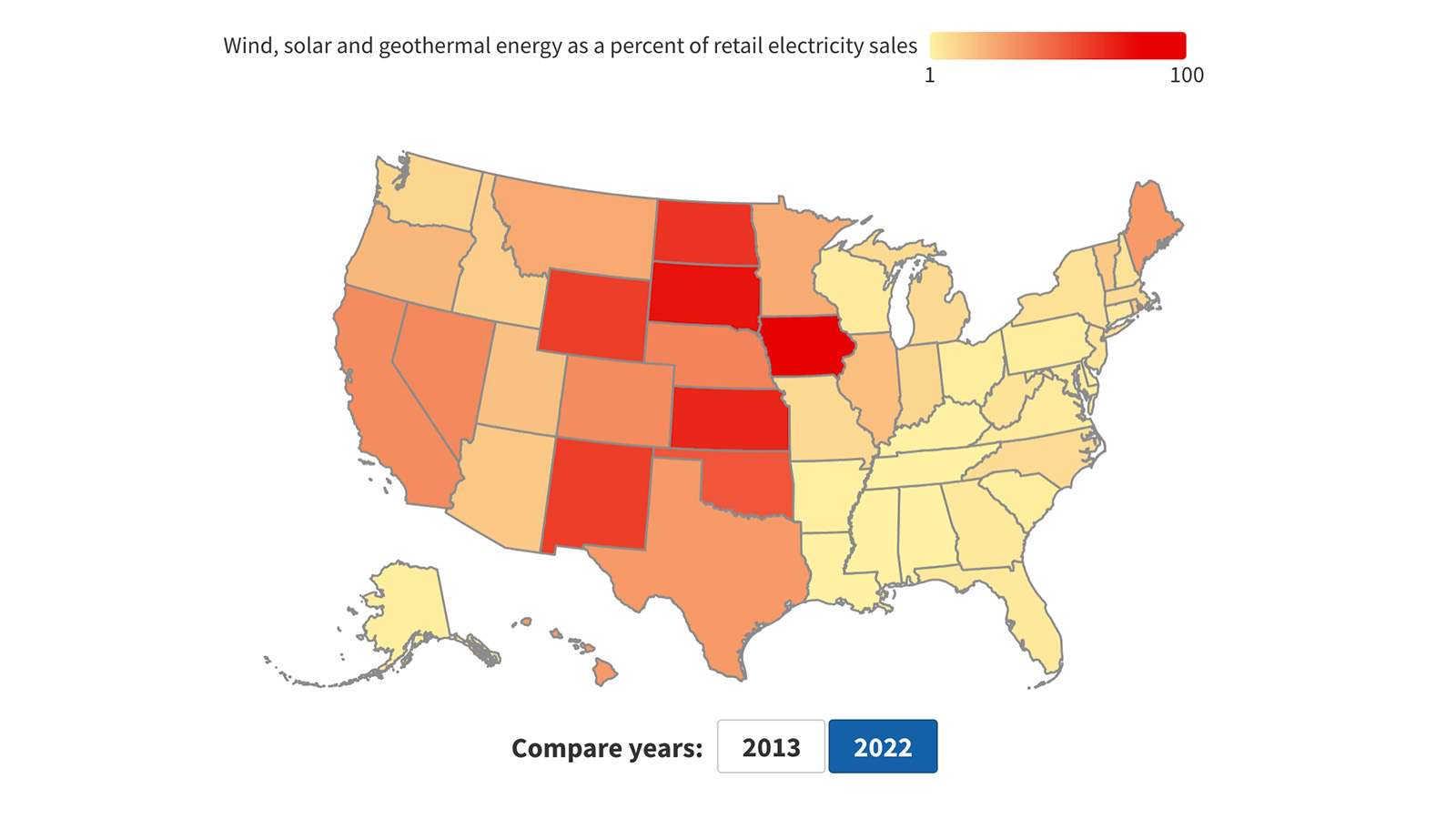 Renewables On The Rise Dashboard
Topics
Updates