How your Earth Day gift will protect the wildlife and wild places we love
By making a gift to our Earth Day 2023 Drive, you're standing up to protect our natural world, from the North American boreal forest all the way to a favorite forest closer to home. Will you join us?
Close
Make a gift to save the bees for Earth Day 2023
Make a gift to save the bees for Earth Day 2023
Donate
Since the first Earth Day more than 50 years ago, people have celebrated by coming together to honor and protect our shared home. We've made a lot of progress over the years — Rhode Island's air is clearer, our water is cleaner, and more of our wild places have been conserved.
But the threats to Rhode Island's environment haven't let up in the years since that first Earth Day. Bees are dying by the millions, forests are being logged, plastic pollution is flowing into our rivers and oceans. And millions of us are witnessing the droughts, storms, wildfires and other disasters made worse by climate change.
But at every challenge, people like you have stood with us to meet it head-on. Our hard work has helped win progress for our planet — and we can't slow down now.
Here's a look at some of the work Environment Rhode Island is doing to protect our environment:
We're standing up for our forests
Our forests are being logged at an astonishing rate, often just to make products like extra soft toilet paper. 
To protect the North American boreal forest — the largest intact forest on Earth — we rallied more than 40,000 environmentalists around the country to petition The Home Depot to commit to more sustainable forestry practices in its supply chains. 
We also helped convince Procter & Gamble, the maker of Charmin, Bounty and Puffs, to launch a new forest-free bamboo toilet paper. We're calling on Costco to help end the deforestation of the boreal forest by making its Kirkland Signature tissue products from at least 50% recycled material and requiring other brands it sells to make the same change. And we're urging the Biden administration to protect our mature and old-growth forests from being logged on federal lands.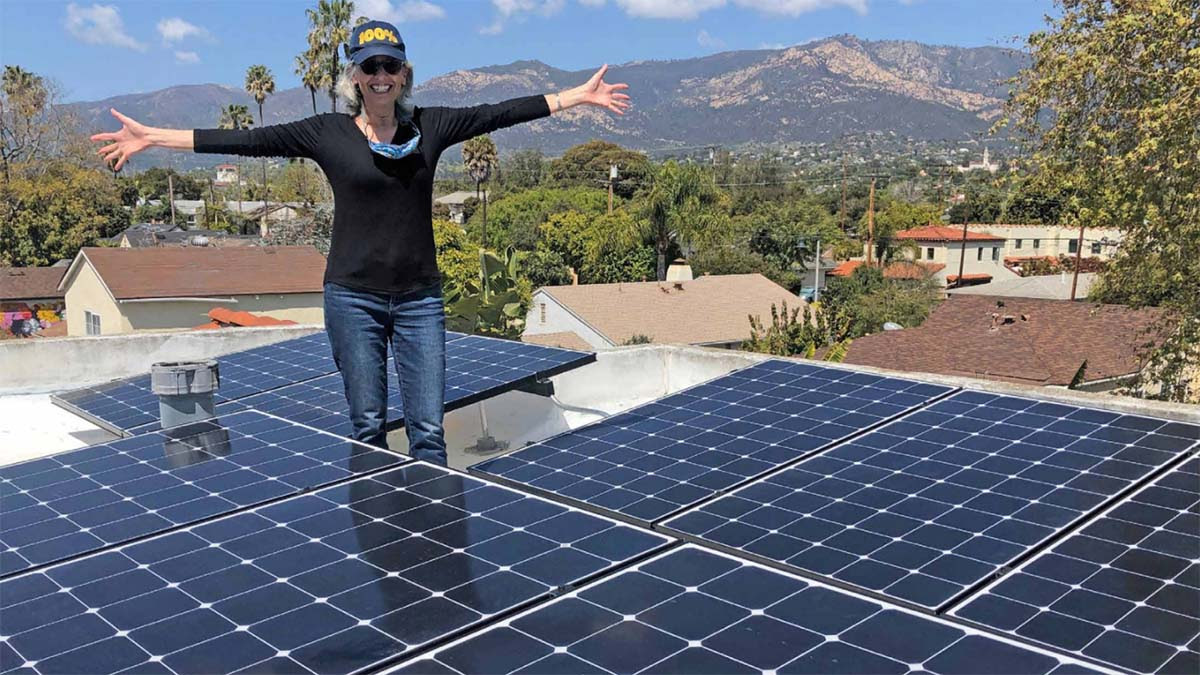 We're winning climate action
Last year, we helped win our country's largest-ever investment in clean energy and climate change solutions with the passage of the Inflation Reduction Act. It includes billions of dollars in funding designed to reduce our country's global warming emissions 40% below 2005 levels by 2030 — and it wouldn't have been possible without the steady drumbeat of support from people like you.
This year, we're continuing our work to get the word out and make sure Americans make the most of clean energy incentives for electric vehicles, rooftop solar, heat pumps, electric water heaters and home appliances.
We're putting wildlife over plastic waste
Thanks to a growing number of statewide plastic bans our national network has helped win, 1 in 3 Americans now lives in a state with a ban on at least one type of single-use plastic. These victories will result in less plastic pollution making its way into our oceans, where it harms or even kills wildlife, including sea turtles, whales and birds.
We're working to win statewide policies to ban the single-use plastics we can easily do without. We're calling on corporations to do their part, too, including working to convince Whole Foods, Amazon and others to eliminate single-use plastic packaging. And we're working to make the producers of all this plastic financially responsible for dealing with the waste their products become.
Your Earth Day gift can win progress for our planet
As proud as we are of how far we've come, we know there's so much more to do. This Earth Day, we're ready to go bigger and bolder to win the protections our natural world deserves. And to do that, we depend on people like you.
We've set a goal of raising $100,000 this Earth Day to fuel our work to save the bees, protect our forests, preserve our climate and more. Will you make a gift to our Earth Day 2023 Drive today?
Make a gift to save the bees for Earth Day 2023
Make a gift to save the bees for Earth Day 2023
Bees are dying and they need our help. Will you make your Earth Day 2023 gift today to help save the bees?
Donate
Topics