We have a chance to save green sea turtles
The Biden administration proposed two significant rules to protect green sea turtles and their habitats
Close
Help protect vital habitat for the Green sea turtle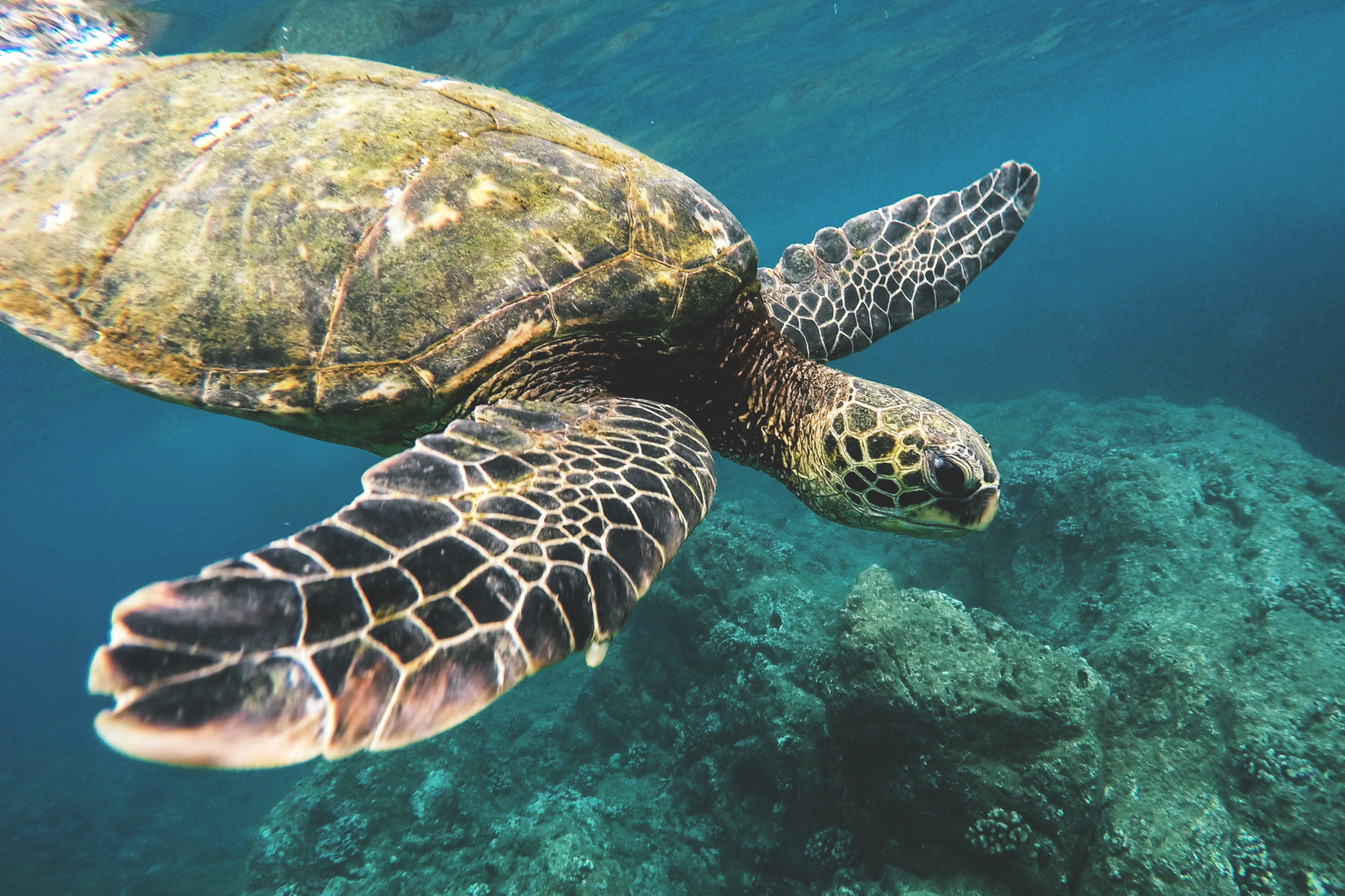 Help protect vital habitat for the Green sea turtle
TAKE ACTION
Green sea turtles are having a tough time staying afloat.
Human activity is disturbing their nesting grounds on the beach. They're losing important habitat on land and at sea. Water pollution is killing the seagrass they eat. Out in the open ocean, fishing nets in advertantly catch and sometimes drown them. 
To better protect the many threatened and endangered populations of green sea turtles, we must do more to protect their habitats.
Thankfully, the U.S. Fish and Wildlife Service has proposed just that – new rules to protect habitat on land. And the National Oceanic and Atmospheric Administration (NOAA) proposed new rules for habitat at sea. Working together, these agencies can protect this species.
Artificial light and baby sea turtles
Right from the git-go, these turtles have it hard. One surprising threat comes from artificial light, which disorients the baby turtles.
Who could argue that one of nature's most amazing feats of survival is that of a newly hatched sea turtle ambling its way to the ocean, following the moonlight across the sand into the waves? 
It can't be easy for baby turtles to traverse their way across the sand, especially when predators wait to snatch them up. But we've made it even more challenging for them with bright lights that disrupt their natural ability to navigate by moonlight. 
We need stronger restrictions at beaches where turtles nest to ensure that baby turtles reach their finish line at the shore.
On the endangered species list
Historically, sea turtles were killed for their meat and eggs, which led to their initial declines and landed them on the endangered species list. That's now illegal in the U.S., but a long list of other human activities still threaten sea turtles along our coastlines. 
Fishing nets, boat strikes, marine debris, plastic pollution, bright lighting, the loss of seagrass, degraded habitats and more all work in concert to threaten this species.  
But we can fix or address much of the damage we're causing to the species, and we're fully onboard with the Biden administration's proposed rules that protect habitats for green sea turtles along the U.S. coastline. 
Let's get this done. It's essential to the conservation of the species.
Topics
Authors
Senior Director, Conservation America Campaign, Environment America
Steve directs Environment America's efforts to protect our public lands and waters and the species that depend on them. He led our successful campaign to win full and permanent funding for our nation's best conservation and recreation program, the Land and Water Conservation Fund. He previously oversaw U.S. PIRG's public health campaigns. Steve lives in Sacramento, California, with his family, where he enjoys biking and exploring Northern California.
Lead Digital Campaigner, The Public Interest Network
Morgan writes online content for Environment America, PIRG and Environmental Action's campaigns. In her previous role, she worked as the Destination: Zero Carbon campaign director for Environment America. Morgan lives in Ardmore, Pennsylvania, with her partner and their dog Macchiato (aka Otto), where she enjoys reading, Zumba and going to the off-leash dog park.